Connecting thousands of physicians
who care deeply about the integrity of medicine.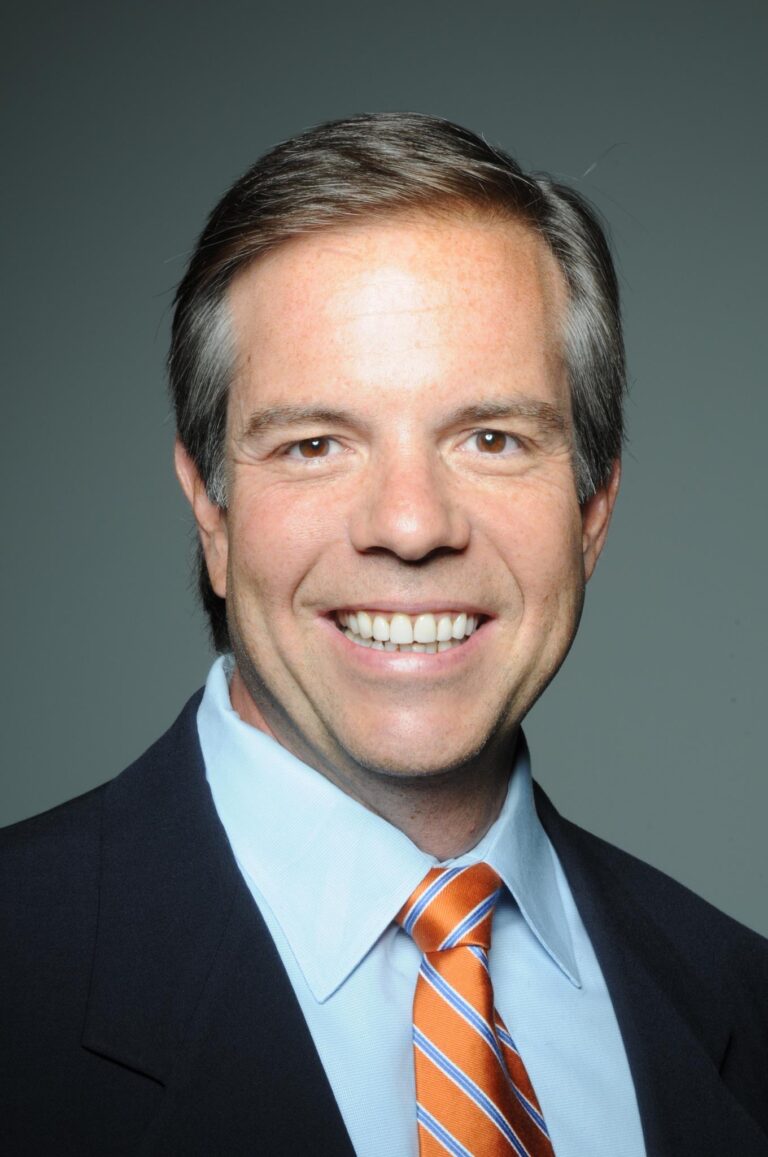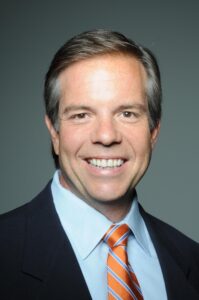 Reflecting on my year as President of the New Hanover County-Pender County Medical Society, I am amazed at the hard work of our members, executive board and executive director. As physicians, we have continued to advocate for patients, caring for them throughout the difficult past 2 years. Despite pressures from insurance companies and hospital systems, we have persevered. I am also very pleased that we have been able to resume in-person meetings. Beginning in January with a crypto currency speaker and ending with our wonderful holiday extravaganza, it was great being able to see everyone again in real-time! We enjoyed diversity with various meeting venues: Pine Valley Country Club, Cape Fear Country Club, The Surf Club, the Arboretum and the UNCW Health Sciences Pavilion, along with a few informal meetings at local breweries. Topics have ranged from crypto currency, conscious and deep sedation, North Carolina Medical Society advocacy and the $1.25 billion endowment fund created from the Novant purchase. I want to thank everyone involved with putting these programs on and ensuring their successful outcome.
The NH-P County Medical Society Premedical Scholarship has been so successful we are now going to be able to help more than one student. I thank everyone on that committee for their hard work in determining our winners and our path forward. Additionally, I want to thank Robert Harper for his advocacy to reign in sedation protocols for all medical and dental procedures.
Lastly, I want to encourage all of you to continue the good fight. We need your solidarity through attendance and participation! We are being attacked from all sides and must continue to be the stalwart stewards of our patients' successful outcomes. The administrations of insurance companies and care facilities continue to try to squeeze more profits from us, the treating physicians. The federal government continues to cut our payments and not allow us to have ownership in hospitals, which has been shown over and over to lower cost and provide higher-quality care. I encourage everyone to give generously to the North Carolina Medical Society PAC. They have been excellent at helping guide our state legislature. We must rise above our differences in specialty to remember that we are all physicians. Until we are able to do this, and present a united front, they will continue to divide and conquer. Thank you for the opportunity to serve last year. I hope you got as much out of it as I did. And once again, thanks to Bonnie Brown for being the glue that holds us all together.
George V Huffmon, III, MD, 2022 President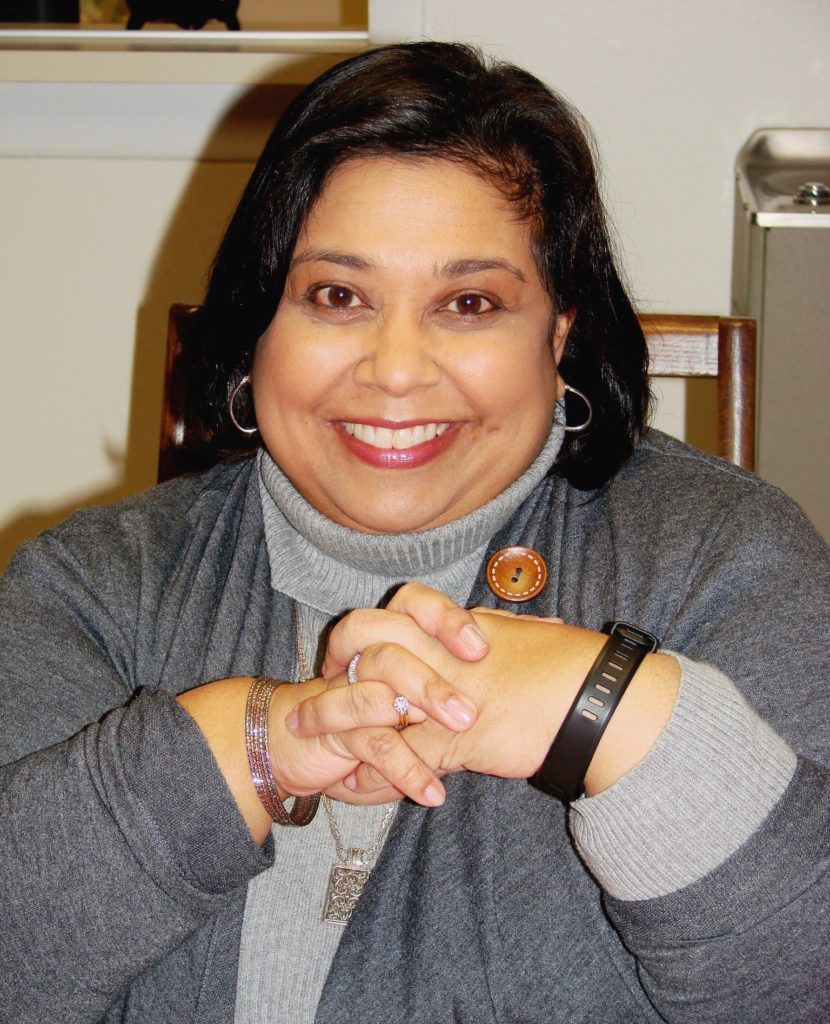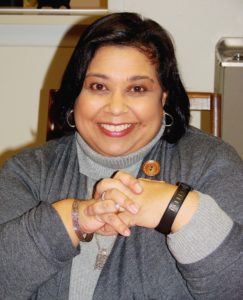 Kavita Persaud, MD
PRESIDENT'S LETTER 2021
It is with humble honor I begin my year as President of the New Hanover-Pender County Medical Society. It is daunting to know I follow in the footsteps of so many dedicated physicians before me. It is doubly daunting to know we are in the midst of a pandemic and the needs of our physicians and patients remain so acute. 2020 has been a difficult year for those who faced illness, the losses of loved ones, financial hardship and the depression of isolation. This year, our physicians struggled to obtain personal protective equipment, many practices stretched to adapt systems and structures for safety and as health care workers became exposed, quarantined and fell ill, our resources were truly challenged.
It is with hope and optimism I welcome 2021. We are seeing the beginning of COVID-19 vaccines heralding the end of the pandemic. We have learned some hard lessons about how persistent inequities affect health and health care delivery and this must drive our mission for better as we move past the pandemic. It is with incredible awe and respect I have watched my public health colleagues of our great state coordinate with local health departments to meet the challenges facing our communities. We have seen the benefits of science and the power of coming together. 
Amid the respected traditions of our Medical Society, now more than 150 years old, we should take this time in our history to reaffirm our commitments to our peer colleagues, to our medical community and to the primary purpose of our work, our patients. Let this be a year we stay together for our collective mission of health and wellness. Here's to 2021!
Kavita Persaud, MD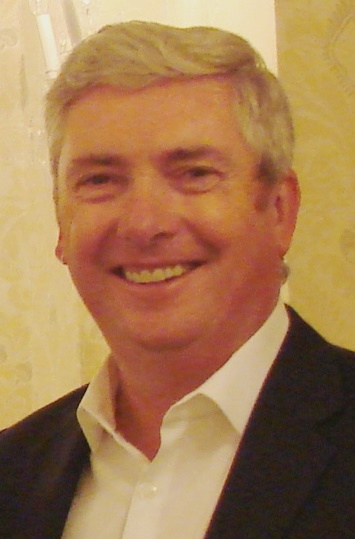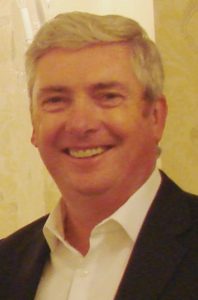 Robert D.J. Henihan, M.D.
2020 NHPCMS President's Review
As we say farewell to 2020, I am grateful for the opportunity to have served as your New Hanover-Pender County Medical Society President. It was clearly a tumultuous year starting with the first Pandemic we have experienced in 100 years. 
Covid-19 has left an indelible mark on us all, with over 300,000 fatalities affecting many families and communities in the face of a challenge none of us could have expected. In a time of divisive social discourse, the Medical Society stood united in our support of mask mandates and social distancing to help control this rapidly spreading illness. That the scientific community developed two approved vaccines in less than 10 months will probably be one of the most extraordinary achievements of our lifetimes. 
With the support and flexibility of the Board and Ms. Bonnie Brown, we were able to continue our monthly meetings via Zoom. We were able to host meetings on the future of NHRMC and Novant/UNC merger, the PAG, and the Covid-19 public health response with state public health officials. The Board's advice and guidance was invaluable during this time, and I truly appreciate everyone's service.
It has been a challenging time with a contentious election and broad discussions on social justice. How can the medical community help to improve health throughout our diverse society? I believe we have learned that it is as important to listen, as it is to speak. On a personal level, my time with the Leadership College at NC Medical Society this year allowed me to consider many ways to address the inequalities in our society and the importance of improving access to healthcare. There are many people and organizations at a state level addressing this issue, but we all have an influential voice, and it is critical that we use it.
As we enter 2021, I am pleased to have a such a talented and diverse new Board under the leadership of my friend, Dr. Kavita Persaud. I know our organization is in great hands.
I would like to thank my wife, Jane, for all her support and my daughters, Aisling and Ciara, for their tech advice as the Medical Society moved to Zoom meetings!
I wish everyone a Happy New Year and peaceful 2021.
Robert D.J. Henihan, M.D.
NH-PCMS President 2020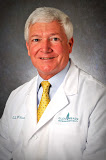 Dr. Wilson - President
Clarence L. "Yogi" Wilson, II, MD: 2019 END-OF-YEAR REPORT
In the final analysis, 2019 was not a typical year for the New Hanover-Pender County Medical Society. It all started off normally enough following the installation of officers with memorials for those physicians who had gone before us and with recognition of current physicians for their long service.
We had interesting monthly meetings with speakers advising us on such things as how to avoid a malpractice lawsuit and a history lesson on Civil War Medicine.  The Spring Social at The Surf Club was exciting and entertaining.
Then, on July 23rd, the ball dropped. The New Hanover County Commissioners announced plans for the possible sale of New Hanover Regional Medical Center.
The previously fairly-calm job of Society President took an instant upturn.  A "called" meeting of the Society physicians took place at the hospital to seek explanations and answers.  There were inquiries from the newspaper, magazines, radio and local TV stations.  And of course, e-mails and phone calls from our members.  We weathered the initial storm, but the controversy continues, and it remains unresolved at this time.
Despite all of this, we soldiered on and in December had quite a time at the Holiday Party held at Cape Fear Country Club.  The theme was Beach Music with a live DJ and shag dancing.
As I said at the beginning of my term, I am honored to have been allowed to be your president over the last year.  Under our new leadership, I feel certain we will improve our financial status and hopefully the hospital ownership issue will reach an agreeable conclusion.  I also believe we will continue to have the most active local medical society in North Carolina.
L. "Yogi" Wilson, M.D., 2019 President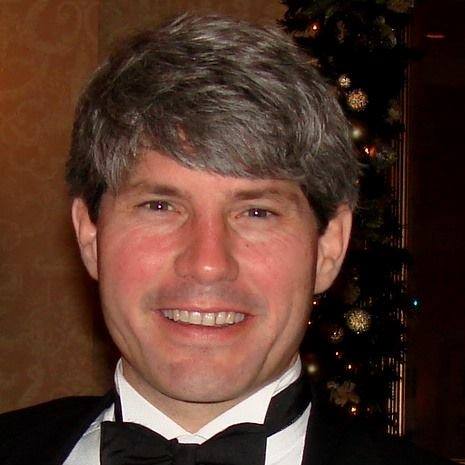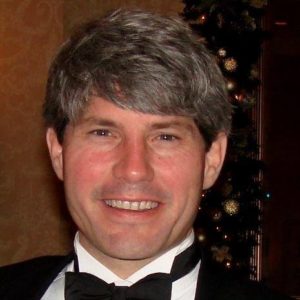 William W. Hope, MD - President
Happy New Year! It is truly an honor and a pleasure to serve as 2018 President of New Hanover-Pender County Medical Society. We are completing a Celebration Year, the 150th Anniversary of the Medical Society, a true accomplishment, Dr. Ricciardelli, and something of which the Society should be very proud. Going forward, we will continue with the long tradition of what has made this Medical Society meaningful and relevant to the profession.
We are fortunate to live in the Greater Wilmington Area. Apart from the wonderful things that our corner of Southeastern NC offers such as the beautiful beaches and spectacular weather, we are further spoiled. We have a world class medical community. We have a hospital that is committed to improving the health of our community. This year, the Medical Society is proud to highlight some of the innovative things going on in our medical community and some of the special talents of our physicians. We will honor physicians who have made significant contributions and mourn the physicians we have lost in death.
As medicine constantly changes and becomes more complicated, the Medical Society will continue to provide an avenue for physicians to come together in a collegial environment and remind us of the reasons we became physicians. I look forward to a great year of continued success – both of the organization that is NH-PCMS and of the medical community at large. I hope to see many of my colleagues at various events throughout the year and appreciate the support from the Wilmington community and our hospital.
William Hope
It has been an honor to serve as the president of New Hanover Pender Medical Society for 2017. As I look forward to what is surely to be an outstanding year for the society under the leadership of Dr. William Hope, I am reminded that the more things change, the more they stay the same.  The medical society continues to improve and adapt in meeting the rapidly changing aspects of healthcare, communication, and physician leadership in the community.  But one thing remains unchanged.  The medical society must serve as a bridge between physicians, between physicians and community, and between new and older physicians. 
While the medical society pushes forward improvements in communicating through social media, the website, and email, we still must remember that there is no substitute for face to face interaction. And throughout last year, I have heard the membership tell me that the time spent "catching up" with friends and meeting new physicians in the community has been the most valuable aspect of our meetings.   The 150th celebration, the celebratory events like the holiday party, and the time before and after general meetings have helped to reacquaint members. 
We have lost too many venerable and cherished friends this year. And perhaps their last lesson to me was this.  The medical society plays a role I never realized until I sat this year, meeting after meeting, listening to the unbelievable legacies these great men and women have left behind for us.  The medical society is the perfect venue to see the commonality of two worlds.  The world of house calls, twenty-four/seven call, bartering, and the new world of instant access to medical literature, social media, virtual consultations, and robotic surgery.  And as I sat back and observed the mixing of these two worlds at these meetings, I learned that the fundamental need for physician-physician support and interaction has not changed.  Many thanks to the medical society members and staff for their contributions in 2017.