Try your luck at Casino Night 2017 and dine on the delicious food. This is going to be a fun-packed evening with black jack tables, poker, roulette, craps, and two slot machines! This event is $50 per person for members and guests. You can pay online or by check no later than Wednesday, November 22, 2017. Register today!

Join us for the General and Annual Meeting of the NHPCMS Thursday 10/26/2017 from 6:00 pm to 8:30 pm at Cape Fear Country Club.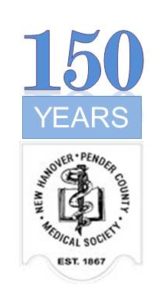 Thank you for joining us for the 150th anniversary celebration of the New Hanover Pender County Medical Society.
For those who missed it, you can click here to see some of the videos from past presidents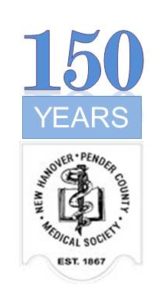 Letters from presidents outgoing and incoming

William W. Hope, MD - Incoming President
I look forward to serving you, our members, this year.